Two years ago, I wrote an article, The issues with back testing a short stock strategy, about my short strategy and the issues I had with short backtests and shorting. Soon after publishing that article, I stopped trading my short strategy. I like to retest strategies 2 to 3 years after I stop trading them. I will admit that I do not do this with all my strategies because I forget to do so. I am looking to see how the strategy has performed since then and if the reasons I stopped have changed. Maybe it is time to start trading it again. The current market conditions and the fact that I wrote about this strategy gave me the push to remember to do it. So how has my short strategy held up since I stopped?
Rules
I will not be sharing the rules to this strategy. I may one day start trading it again. The strategy shorts strongly trending stocks that are over bought in the short term. Here is a recent set up.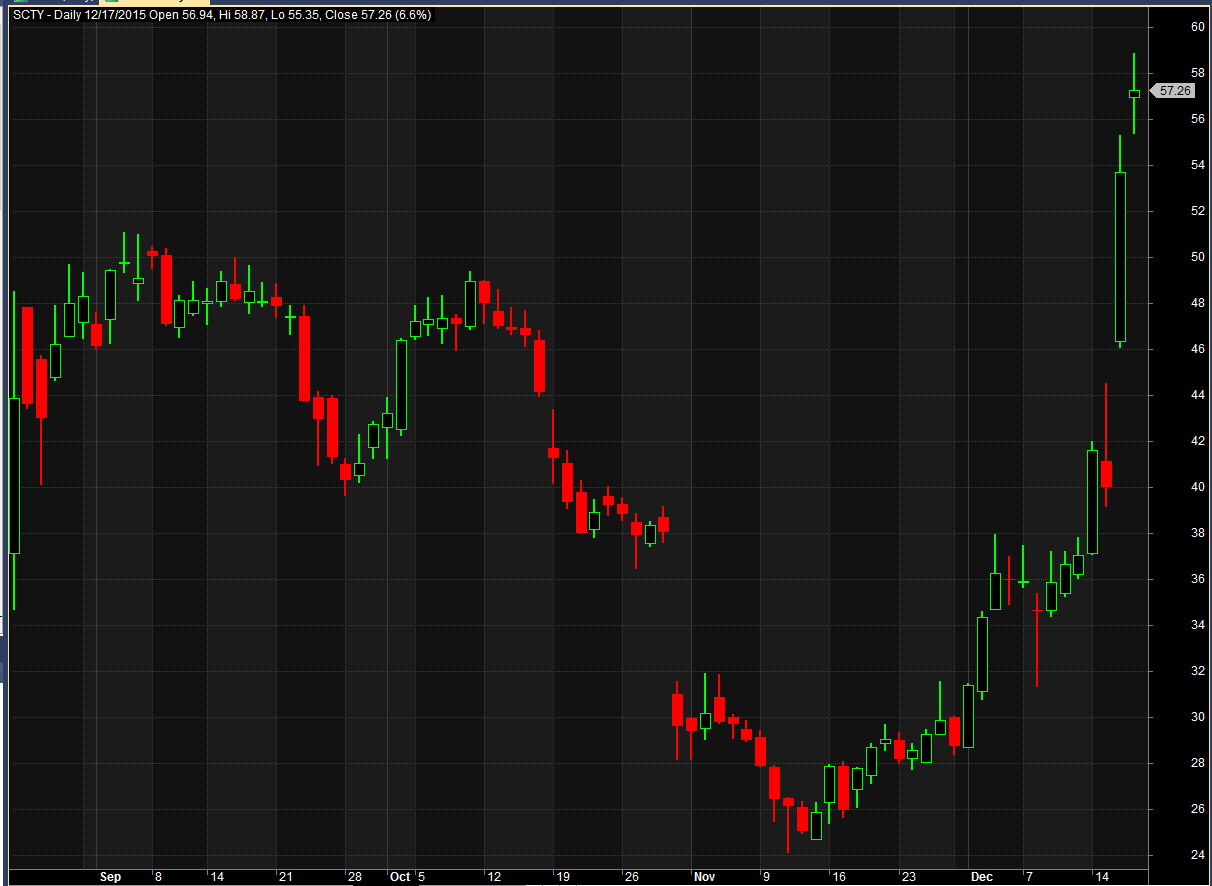 These are difficult stocks to short. The only change I made from two years ago was to change the trading universe to Russell 3000 stocks. About two years ago, I moved all my trading to using Premium Data and using there index constituent data. Besides that small change, no other rule was changed.
Results Before I Stopped Trading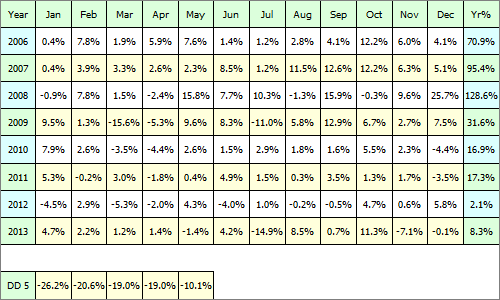 The 2012 and 2013 did not produce great returns but these were strong bull years. If you read my earlier post, the lower performance was not the reason for my stopping to trade this strategy. It was dealing with not being able to borrow, large losses on a single stock and short interest.
Results Since I Stopped Trading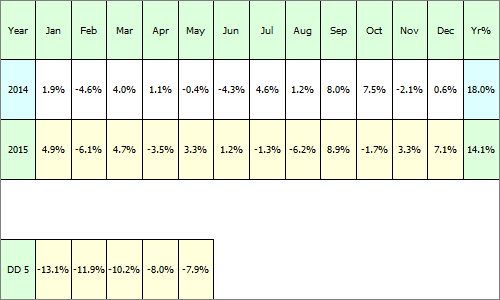 The last two years have seen a pick up in performance with low drawdowns. I would say that these are good numbers given the strong bull market we have been in. Part of me wishes that I was trading this the last two years.
Final Thoughts
When revisiting a strategy, I want to see how it has performed and if the reasons why I stopped trading it have changed. Will I trade this strategy again? Probably not. All the issues that caused me to stop are still there. But having a short strategy in a market likes this is very tempting. Would you trade it again?
Good Quant Trading,