I recently gave a presentation on Better System Trader about using stops on a breakout strategy. The research produced results I was not expecting and may be surprising to you. The stops tested are
No stops
Maximum Loss using ATR (Intraday and End of Day)
Maximum Loss using percentage (Intraday)
Trailing ATR (Intraday and End of Day)
Profit target using ATR (Intraday and End of Day)
The Strategy
Buy Rules:
Stock is member of the Russell 1000
Close is greater than $10
21 day moving average of dollar volume is greater than $10 million
Today's Close is higher than highest high of the previous 252 trading days
Ten period ADX greater than 35
One hundred day Historical Volatility is greater than 35
Today's DollarVolume is 25% or more greater than the 21 day average DollarVolume
Enter on next open
Sell Rules:
Exit after 6 months.
Exit on next open
Some Results
Charts from the presentation.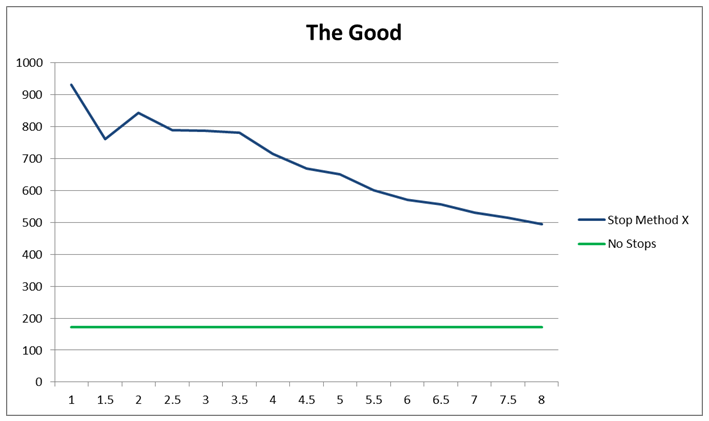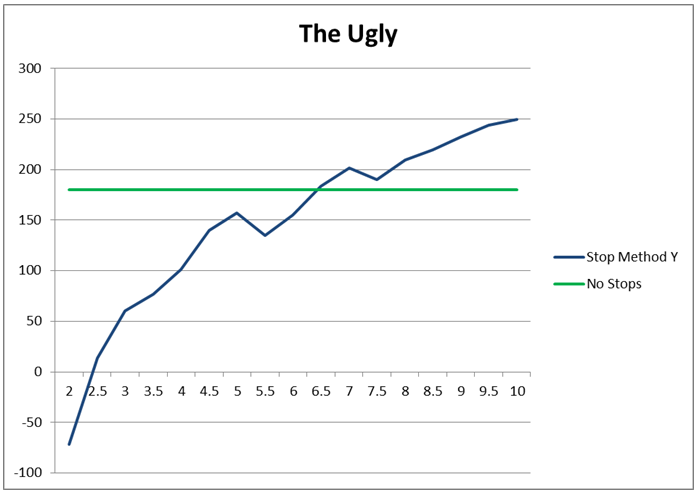 Downloads
To get the video of the presentation and the spreadsheet of the data, fill in the form below.
Thank you
I want to thank Andrew Swanscott for his great Better System Trader site. I highly recommend this site to all traders to help improve their trading and to get trading ideas. I know that I have learned a lot from the other guests on his site.
Backtesting platform used: AmiBroker. Data provider: Norgate Data
Good Quant Trading,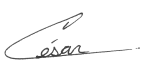 Fill in for free spreadsheet and video: