Welcome to Alvarez Quant Trading
Have a trading idea but cannot test it? Want to improve your current trading strategy? As nine years Director of Research for Connors Research and 14 years as a quant researcher, I can test your idea and give you professional results which will give you confidence in the strategy you are trading. Services.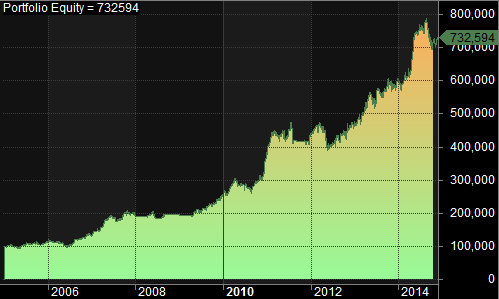 Searching for trading strategies? I have developed a large number of successful trading strategies used by investors and fund managers in the United States and internationally. See Tranquilility Trading.
Searching for an AmiBroker expert? I have over a decade of full time experience programming in AmiBroker, a back testing platform. I can save you time by helping you with your code or teaching you how to code on your own. Information on AmiBroker services.
Searching for trading ideas? Read my blog where I test trading ideas that reader's and I have. The primary focus is on stocks and ETFs with a hold range of a couple days to several months.You can get spreadsheets of the results and more. Use these ideas as a starting point to your trading strategies and save yourself time and frustration on where to start your search. See Blog.